There are more wireless headphones options than ever. In fact, you'll have a hard time finding headphones that aren't wireless these days. Thankfully, we're constantly testing and listening to the latest headphones to find the very best on the market.
We're confident that the Sony WH-1000XM4 (available at Amazon for $348.00) are the best wireless headphones you can get. They deliver awesome sound, top-notch noise cancelling, and they stay comfortable for hours. However, if you can't afford that model, or you're looking for something different, don't worry: we've carefully selected the top pick in every major category in our list below.
These are the best wireless headphones we tested, ranked in order:
Best Overall: Sony WH-1000XM4
Best Value: Sony WH-C710N
Best Noise Cancelling: Sony WH-1000XM5
Best True Wireless: Jabra Elite 85t
Best For Workouts: Jabra Elite 7 Active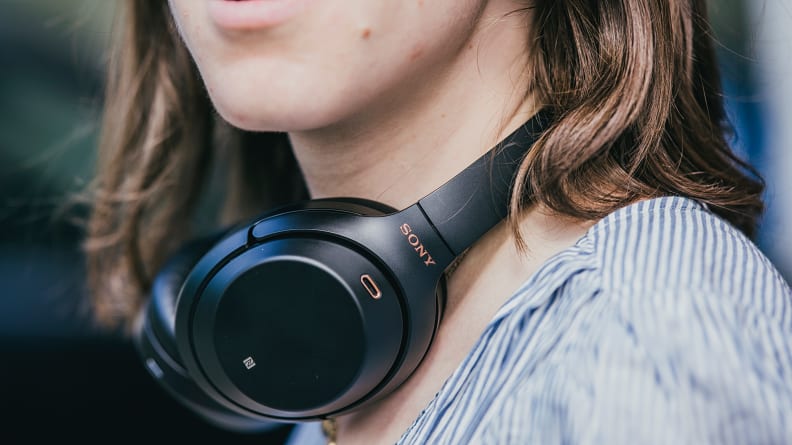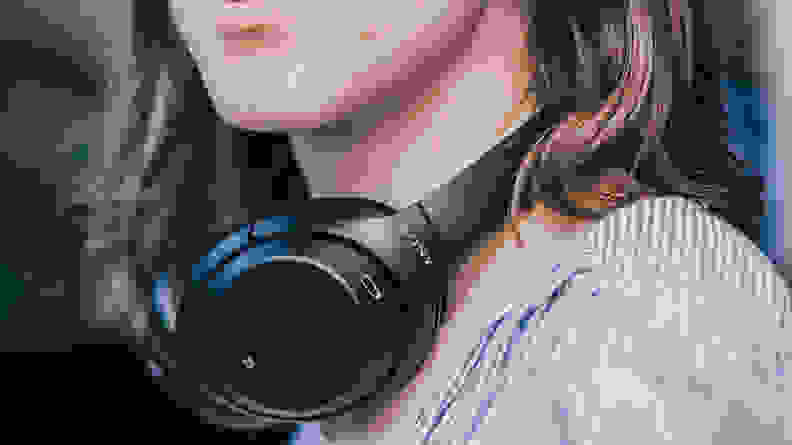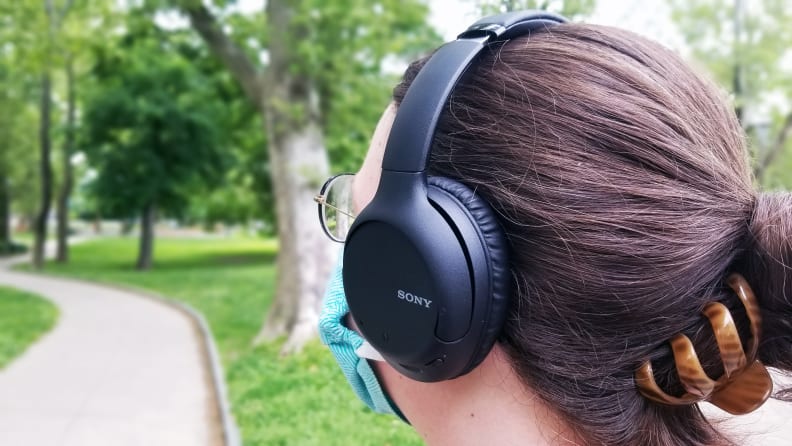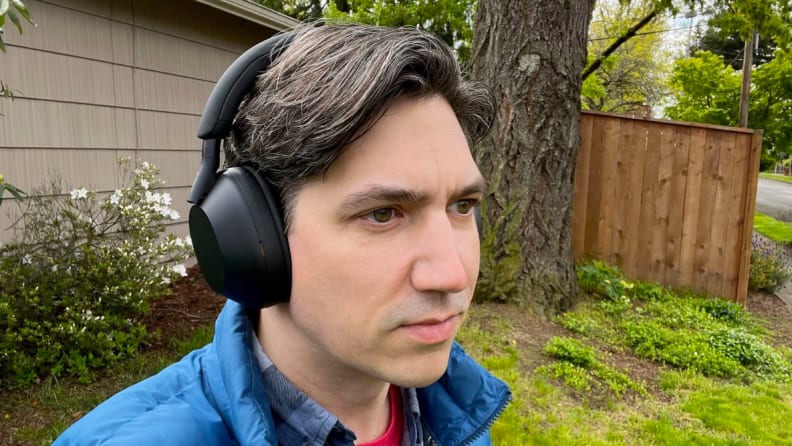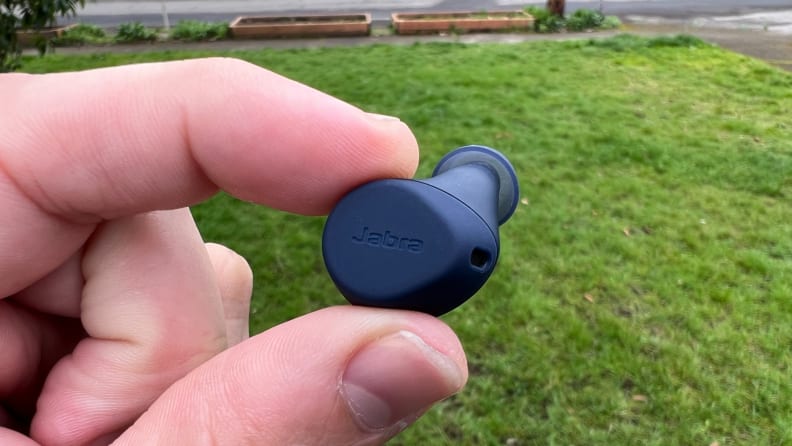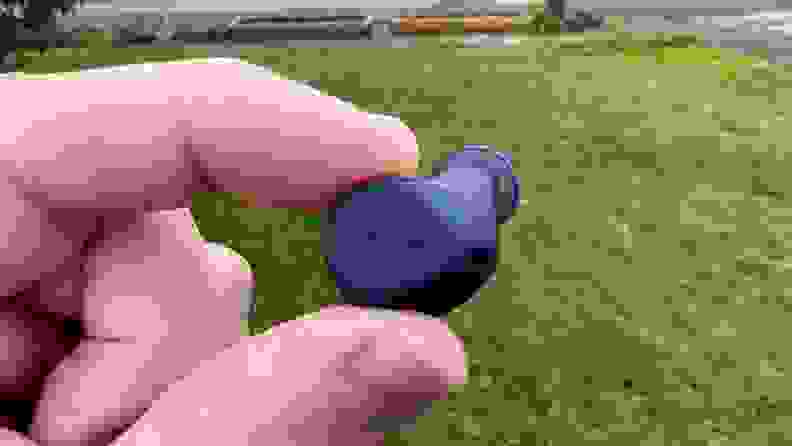 How We Test Wireless Headphones
When testing wireless headphones, we focus on simulating how you might use them every day. We use a mix of real-world and lab testing, including A/B testing of noise cancellation and sound quality. We listen to a variety of test tracks we are intimately familiar with—from classical to jazz, rock, hip-hop, musicals, and more.
For noise canceling performance, we test headphones against each other while using tracks of airplane noise, crowd chatter, and pink noise. All headphones are then put into a scoring rubric to determine an overall ranking that's as close to objective as possible.
The headphones' features—such as battery life, app usability, microphone quality, and Bluetooth connectivity—are tested in real-world situations. We listen to them as we work, we take them for our workouts, and we use them during our online work meetings.
We also test the headphones over the long term, updating firmware as new versions become available and testing out new features. Then we update articles based upon our findings.
What You Should Know About Headphones
You've probably seen a bunch of different headphones in your everyday life, but what you may not realize is that headphones, while they have a number of different selling points, are primarily categorized into three types: in-ear, on-ear, and over-ear.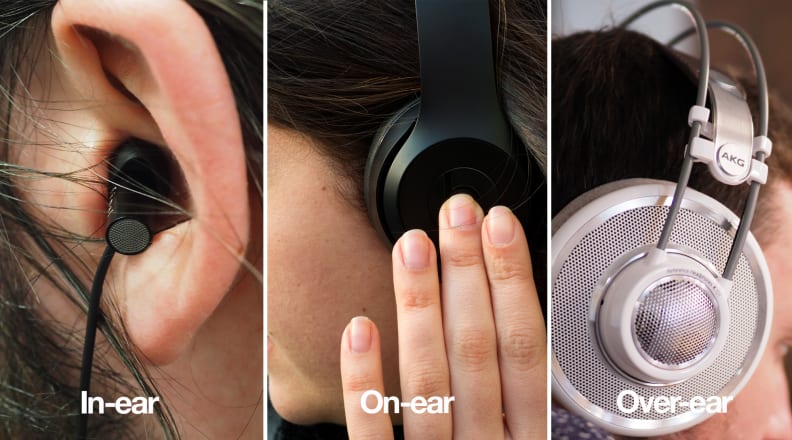 Knowing the basic terminology of modern headphones is the best way to estimate what you need (or want) in a pair of headphones, which will guide you towards deciding how much to spend. Usually, if you have an idea of ​​what style you're looking for, what features you want or need, and how you'll be using your new headphones, you can start to estimate how much you want to spend. It's all about finding which pair is right for you.
How To Choose The Best Wireless Headphones
There are a lot of headphones released each year and parsing through that information can be a difficult and daunting process. Believe us, we know. But there are certain factors we suggest you always look at when determining which pair of headphones is right for you.
Battery life
Having to charge your headphones before every use, or worse yet, before you're done using them is not ideal. Battery life on earbuds tends to be shorter than over-ear headphones since the batteries need to be smaller, although earbuds can usually be easily recharged in their case. We find that, on a single charge, earbuds tend to last between 7 and 8 hours on average, while headphones can last upwards of 35 hours. The most important thing is that they last longer than you intend to use them during one listening period.
Dust/water resistance
Many headphones (including a few in this guide) feature dust and water resistance indicated by their IP rating, such as IP67. The first number in the IP rating is for dust and the second is for water (if there's an X in place of a number, the headphones do not have protection against that element). While having a rating of 6 or 7 is great for workout headphones to keep them safe from dust and sweat, a rating of 4 is more than enough for regular day-to-day activities.
Noise cancellation
In a busy and chaotic world, noise canceling headphones have become a near necessity. Whether it's for traveling across the country on planes or across the city on the subway, staying focused while at the gym, or keeping distractions at bay while working in the office or at home, the quality of noise canceling offered can be a prime consideration. As noise canceling technology has improved, we're seeing it available on more and more headphones.
Price
Before starting the process of looking for a new pair of headphones, you should decide on your budget. The headphones with the most bells and whistles will certainly be the more expensive options (usually $300 or more), but there are still plenty of possibilities between $100-200. Or if you're looking for other wireless options on a budget, you can also check out our guide on the best true wireless headphones under $100.
---
More Articles You Might Enjoy
.