Texas police on Wednesday released a body camera video showing brave officers rescuing an unconscious driver from a burning car in seconds before a burning car caught fire.
Officers responded to a single car crash that occurred just before 3:00 a.m. on Forest Lane in front of Garland Police Department. said the police.
BODYCAM VIDEO SHOW WITHOUT A HIGH VEHICLE
Police determined that the car caught fire immediately after the crash and released the passenger. However, officers found the driver still unconscious inside the burning car.
"Oh, man! Wake up!" an officer screams in a body camera worn by an officer. "Give him your hand!"
The video showed officers struggling with intense heat from the fire, trying to pull the unconscious man out of a window next to the driver.
According to police, officers took the man to a safe place "just a few seconds left."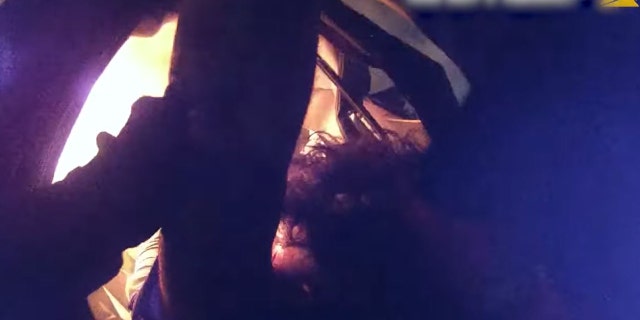 Both the driver and the passenger sustained non-life-threatening injuries and were hospitalized.
Garland Police praised Dertment officers for their courageous actions.
"We are very proud of these officers for their prompt responses and heroic actions," the diploma reads.